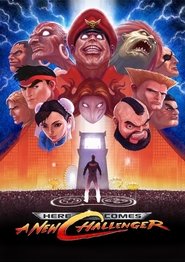 Here Comes A New Challenger
Here Comes a New Challenger is a documentary celebrating Street Fighter 2.
Nov. 01, 2021
Nội Dung :
HERE COMES A NEW CHALLENGER will cover the origins of Street Fighter II and how it impacted pop culture and gaming. It will explore not just the arcade/home versions of the game, but the wider world surrounding it, including merchandise, player guides, the origins of the characters, the cinematic adaptations, and why the game's legacy has survived for over 30 years.
Original title
Here Comes A New Challenger