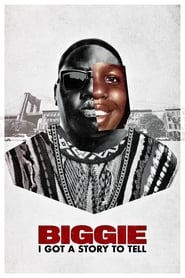 Biggie: I Got a Story to Tell
Every legend has an origin story.
Mar. 01, 2021
97 Min.
Nội Dung :
Christopher Wallace, AKA The Notorious B.I.G., remains one of Hip-Hop's icons, renowned for his distinctive flow and autobiographical lyrics. This documentary celebrates his life via rare behind-the-scenes footage and the testimonies of his closest friends and family.
Original title
Biggie: I Got a Story to Tell
TMDb Rating 7 39 votes